BREAKFAST at The Granary Hotel
"GIVE EVERY DAY A CHANCE TO BECOME THE MOST BEAUTIFUL DAY OF YOUR LIFE" – MARK TWAIN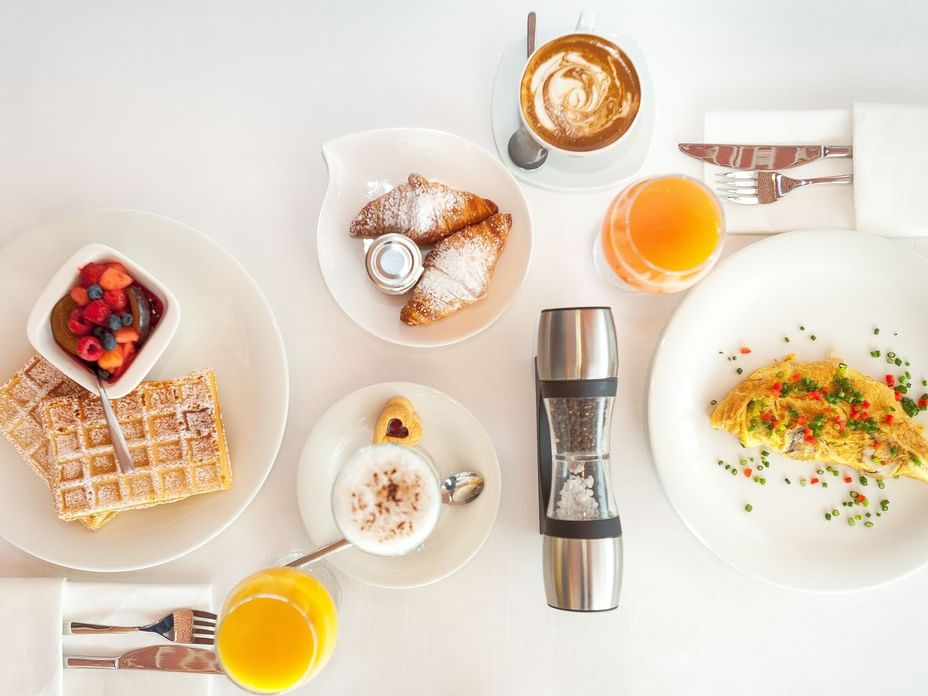 Morning is the most beautiful part of a day, whereas breakfast is its most crucial meal... Savor it with us!
With the greatest care and love for healthy food, we have prepared for you an unparalleled and rich composition of the best breakfast buffet in Wrocław :
a selection of freshly baked bread
plain yoghurts with fresh fruits
variety of dried fruits and muesli
fresh fruits and vegetables
a selection of the best cold cuts and cheese
refreshing juices
aromatic coffee (piston coffee machine), tea and herbs.
Within the breakfast buffet we also offer a degustation of hot dishes prepared upon requests and tailored to your culinary preferences. Please, explore our Breakfast Card below.
If you are seeking for a place to organize business breakfast, we would be delighted to prepare a special offer adjusted to your suggestions and requirements.
Furthermore, we are also ready to be challenged with the highest expectations of our youngest guests – please, ask for a special hotel proposal for children.
RESERVATIONS:
In order to make a reservation, please contact:
Mennicza Fusion Restaurant
Tel. +48 71 395 26 02
Email: restaurant@granaryhotel.com
In order to receive a special business meeting offer, please contact:
Sales Department
Tel. +48 71 395 26 07
Email: sm@granaryhotel.com