A'LA CARTE & TASTING MENU
DISCOVER THE BEST SAVORS OF OUR CART!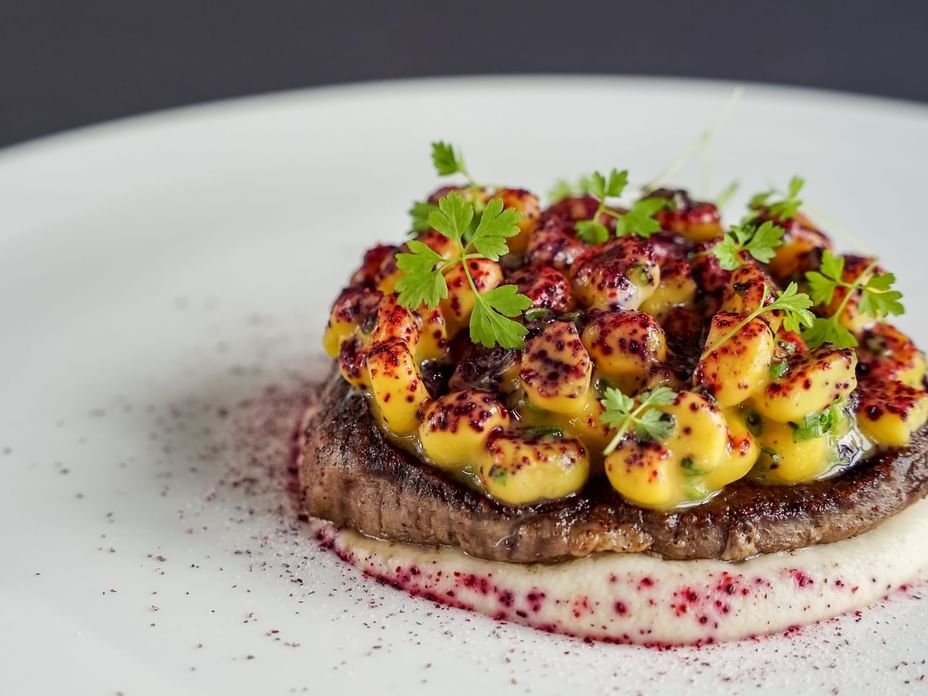 Our a'la carte is designed to respond to the challenges set by the most demanding culinary lovers. If you are seeking for compositions that focus on both the essence of the food and novelity of the fusions, you should explore our seasonally changed a'la carte ! We also invite you to discover unique fusions of the flavors of Europe during the best degustation dinners in the city at the Granary Hotel Restaurant. A composition of the Chef's perfection and the Sommelier's passion will guarantee an unforgettable feast of your senses!
DEGUSTATION MENU IN TWO VARIANTS
A proposal of 5 or 7 courses – unrepeatable dishes created especially for you. The Chef's authorial recipes that have been continuously gaining the guests' recognition.
A proposal of 6 wines – a close friends' meeting (minimum 5 persons), it's idea revolves around the secret of balancing and contrasting the wine notes with the served courses.
For those who hunger after more culinary experiences, we also compose special offers, enriched with extra courses – A proposal of 9 and more dishes.
RESERVATION
In order to make a reservation, please contact:
Mennicza Fusion Restaurant
Tel. +48 71 395 26 02
Email: restaurant@granaryhotel.com
In order to receive a special business meeting offer, please contact:
Sales Department
Tel. +48 71 395 26 07
Email: sm@granaryhotel.com